Auto Body Repair Shop Serving Washington DC, Fairfax, and McLean, VA 
Did You Know: You Can Drop Your Car off at Auto Body of Tysons Corner and Walk to the Metro?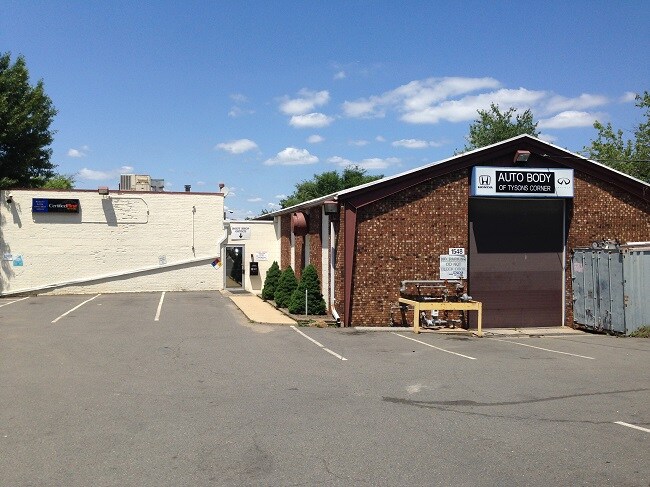 Welcome to Auto Body of Tysons Corner, a premier auto body repair shop in the Washington DC, Fairfax, and McLean region. Each of our skilled master technicians have spent over 20 years working on all domestic, import, and luxury vehicles. If you're searching for an auto body repair shop with an excellent track record and high performing CSI well documented through Customer Research INC, you've come to the right spot. Some of our areas of expertise include:
·         We specialize in Collision Repair utilizing manufacturer repair methods using Originally Manufactured Parts.  
Auto Body of Tysons Corner works with all insurance providers and we negotiate the repairs on your behalf so you don't have to. We can help navigate the steps it takes, provide necessary repair methods and practices to make your case, and to help process the claim to your insurance company.
The Auto Body of Tysons Corner, conveniently located in McLean, VA, has the deep experience and cutting-edge technology needed to restore your vehicle to its pre-collision condition, or better. In understanding the inconvenience an automobile accident can bring to your life, we provide reliable repairs for anything from minor scratches to major structural damage/repairs. Furthermore, the Auto Body of Tysons Corner auto body repair team in McLean, VA is staffed with the best of the best, ensuring not only unparalleled attention to detail and the highest-quality craftsmanship, but also friendly, professional service.
We could talk all day about everything we have to offer our valued customers here at Auto Body of Tysons Corner, but truth be told, we would love to show your firsthand. We cordially invite you and your family to come visit us, any time, at 1548 Spring Hill Rd McLeon, Virginia. Click here to get directions to our auto body repair shop! Whatever your automotive repair needs may be, we will work incredibly hard to meet them.
To schedule an appointment with us, submit a form online, or give the Auto Body of Tysons Corner Collision Center a call. We're happy to work with you, and keep you and your vehicle on the road safely and confidently for a long time to come.